STATURIO CAFE Porcelain Floor tiles Size- 60x120 cm Rectified edges Random design Glossy  finish
Inquiry/Order this product
Whatsapp/Call - 050 3310 489
Email - homebuild.store@gmail.com
STATURIO CAFE is floor grade glazed porcelain tile manufactured in India.This marble looking tile is suitable for interior flooring in Villas,Apartments and Public places.This glossy finished porcelain tile comes in four random designs.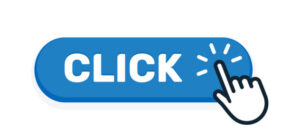 Porcelain Floor tile 600*1200 mm Finish - Glossy finish Edges - Rectified edges material - Porcelain Grade - A Grade Country of Origin - India
Order this product/Know more
WhatsApp/Call - 0503310489
Email - sales@homebuild.store Porcelain tiles are made using very specific clay, with finely-ground sand and feldspar added to the mixture. The tiles are fired at a higher temperature than ceramic, this helps to make porcelain tiles super hard wearing. Homebuild store a leading importer and stockist of ceramic and
porcelain
tiles in UAE.We sell Porcelain floor and wall tiles in all standard sizes.