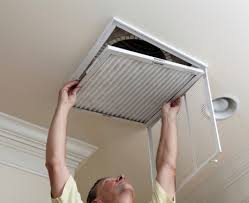 Having a Villa AC maintenance contract (AMC) from a reliable HVAC company can save your money and time.Any kind of AC system can breakdown in the desert like climate of UAE.
When your AC fails to cool the home,you have to look for an emergency repair by a professional AC repair team.Its hard to find one when you really needed.
Annual maintenance contracts comes handy in these kind of situations.I f you have AC maintenance contract with a reliable HVAC company,they provide immediate emergency repairs for your AC system.
More over,your contractor will do all the periodical inspections and preventive maintenance for your AC system.
What is included in AMC
All annual maintenance covers periodical inspections and preventive maintenance.The contractor will check up and service the entire AC system 3 to 4 times in year.Cleaning of the condenser and evaporator units are included.By having a periodical inspections,your contractor can prevent breakdowns and keep the AC units in optimum performance.
In case if there is a break down,you are covered in the contract.
Al Rawdha Technical service provides Villa annual maintenance contracts at very affordable prices in Dubai.We also offer our contract service for Offices in Dubai.
For more details
Call/Whatsapp 050 33 10 489
sales@homebuild.store