Why Porcelain stone outdoor tiles are the best choice for landscaping, Pool decking or Terrace, Patio flooring and Driveways in Dubai.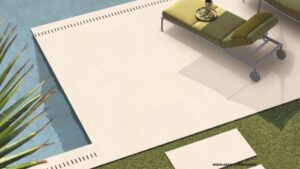 🌟 Elevate Your Outdoors with Premium 20mm Porcelain Stone Outdoor Tiles! 🌟
Are you ready to transform your outdoor spaces into stunning, enduring landscapes that exude luxury and style? Look no further than Dubai's leading outdoor tile solution: 20mm Porcelain Stone Outdoor Tiles brought to you by the most trusted name in the industry!
🏊Swimming Pool Decks: Dive into a world of elegance and safety with our 20mm thick outdoor tiles that are perfect for your swimming pool deck. These tiles offer a slip-resistant surface, making them the ideal choice for a poolside oasis that merges beauty with functionality.
🚗 Driveways: Make a grand entrance with our durable porcelain stone tiles. With a thickness designed to handle vehicular traffic, our tiles ensure longevity without compromising on aesthetics. Create a driveway that's not only inviting but also built to withstand the test of time.
🌳 Landscaping: Craft breathtaking outdoor landscapes that mirror nature's finest beauty. Our 20mm tiles provide the perfect canvas for creating picturesque walkways, garden paths, and serene outdoor settings that blend harmoniously with the environment.
☀️ Patios and Terraces: Immerse yourself in the lap of luxury with elegant patios and terraces that radiate sophistication. Our porcelain stone outdoor tiles offer a harmonious blend of style and strength, allowing you to create outdoor living spaces that redefine comfort.
Why choose our 20mm Porcelain Stone Outdoor Tiles?
✅ Unparalleled Durability: Crafted to withstand the harshest weather conditions, our tiles are built to last, making them a perfect investment for the long run.
✅ Versatile Design: Choose from an array of captivating designs, patterns, and colors that complement your outdoor aesthetic and elevate the visual appeal of your spaces.
✅ Low Maintenance: Spend less time worrying about upkeep and more time enjoying your outdoors. Our tiles are easy to clean, ensuring that your outdoor spaces retain their charm effortlessly.
✅ Safety First: Engineered with a slip-resistant surface, our tiles prioritize safety, especially in wet areas like swimming pool decks, ensuring your loved ones are secure.
✅ Dubai's Trusted Choice: As the leading outdoor tile suppliers in Dubai, we take pride in delivering quality that stands the test of time. Our 20mm Porcelain Stone Outdoor Tiles are designed to enhance your outdoor lifestyle while reflecting the high standards Dubai is known for.
Revolutionize your outdoor spaces with the unmatched beauty and performance of our 20mm Porcelain Stone Outdoor Tiles. Contact us today and let our experts guide you in selecting the perfect tiles that resonate with your vision. Elevate your outdoors, Dubai style!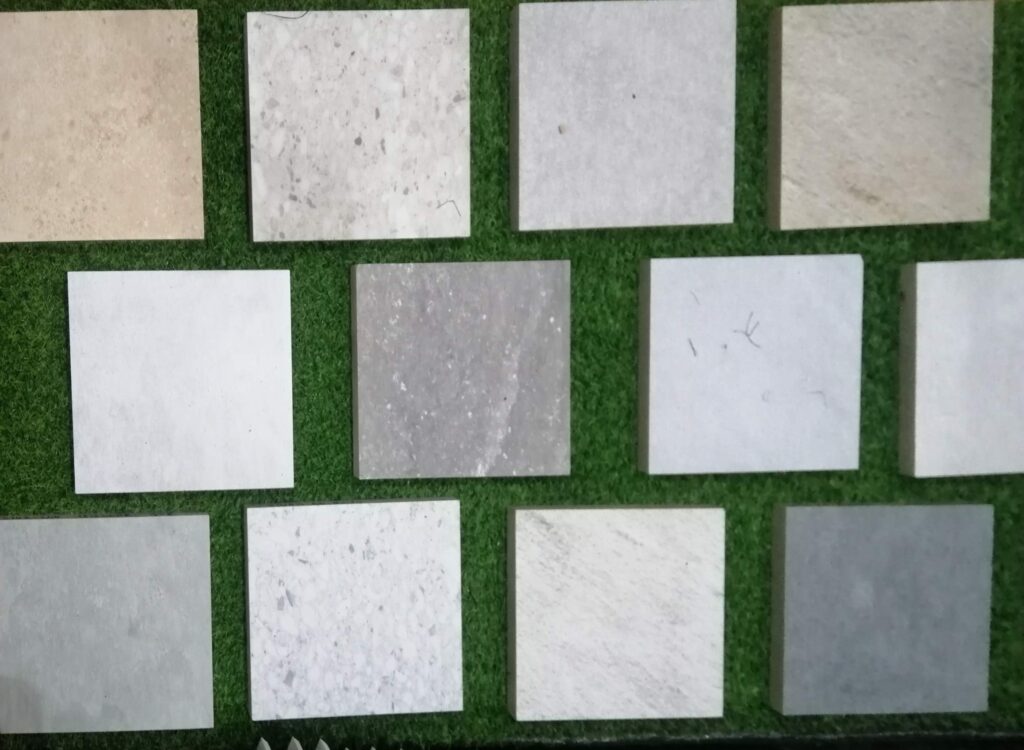 Anti-slip Outdoor tiles available in below sizes
40×40 cm / 50×50 cm / 60×60 cm / 60×90 cm / 60x`120 cm